Welcome to Paul's World!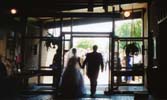 The Occasional Update(TM)
---
2/6/01
Another delay, but now a better promise...

Millennium Control Systems now has a new office! HOORAY! We just finished getting our new furniture and phone systems, including the internet connection. Hopefully this means I can actually keep up on my email now. Also, I can hopefully keep up better on this page. We'll see...
---
10/11/00
Well, sorry about the HUGE delay in updates, but it has been a relatively busy time. It has been so long that I thought about taking a complete year off from the site, but I guess an update was in order! The wedding was wonderful, Kelly and I had a fantastic time. Thanks to all who helped and participated! Pictures will hopefully be forthcoming.

In other news, I have changed jobs and am now working for Millennium Control Systems, Inc. Thus the year delay in updates. Between the job change and the wedding, life has really been *that* busy.

More news and such to come, I hope! - Paul
---
11/15/99
228 days to the wedding...
House pictures are up, click on "The House" button! Kelly and I are getting our stuff settled in, so far, so good. Raking - thank goodness we have a small yard! Upcoming - Thanksgiving stuff and Holiday shopping, plus Home Improvements galore!

A quick congrats to my Mom, who will be joining the ranks of the online this week. Go Mom!
---
11/8/99
235 days to the wedding...
Massive thanks to Adrian & Shelly, Bridgette & Shawn, the Presbys, and Mom for their help with the move!

The move is completed, now it's time to clean out the old apartment! The house looks great, hopefully I can get some pictures up here soon to show off the insides. Still a lot of unpacking to do, but thanks mostly to Kelly, the place is looking pretty good. The cats were in shock at first, but are warming up to the place. Finally, room for them to play!

Congrats to Linda on her new job and apartment (sorry for the delay!), and to Marie on her new apartment. Whew!

- Paul
---
10/27/99
247 days to the wedding...

Closing time! The closing on the house is completed and finalized. The house is now mine! Whoopee!! Packing has been proceeding slowly but surely, it is amazing how much stuff can accumulate in a short time living somewhere. But, this provides a good time to get rid of excess stuff that has hung around! (all 6 trash bags of it so far...) To see the house, just click on the button on the left. (surprisingly titled "The House"! Paul's Home Page, leader in innovation!) Hopefully I will be able to get some pictures of the inside before we move all our junk in there.

Otherwise, congrats to my Aunt Dian on her upcoming wedding this weekend, and to Wayne and Karen on their upcoming wedding in December! More congrats to Linda on her new job, too! My mom is getting her new computer put together tonight, so she'll be getting e-mail soon. Be afraid - be very afraid! Oh wait, she'll be able to see this page too... Uh-oh! :-)

Because she asked for it - here's Kelly and me. Don't you just love the Daffy duck pillowcase?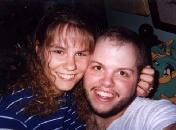 Later, all! - Paul
Old Updates